Shemale ass!   Well in one of my shoots for my site VitressTamayo.com I got this super sexy photo. This is of me showing off my trann ass. Now if you notice this Shemale ass is perfectly natural and also very tight.  Ok, I know you cant see my hole in this photo. However in the some of the others in the set you can. So if your starting to feel your own cock grow while looking at this photo. Then its time to click the image and join me. Also make sure to comment here on the blog. Make sure and let me know how hot you got looking at my curves.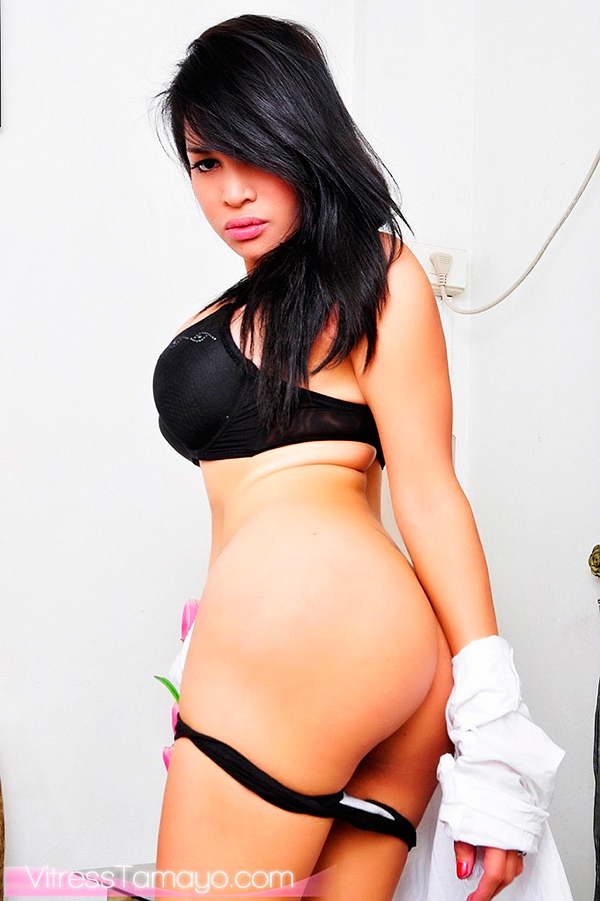 Vitress Tamayo showing her ass!
For those of you who want to see between those firm cheeks and into my love hole. Simply click on the image above.
Otherwise you might want to surf a few more samples of me on this site. Maybe check out my tranny tits.