For the most part there is not a trans girl alive that does not enjoy anal play. In fact most of them desire it so much they will work their own ass with a toy or fingers a few days a week. And the Trans girls that don't really like anal play are very few and far between and usually 100% active. That means they want to fuck you. Rather than letting you fuck them! And some times. That is OK!
Now Vitress Tamayo the curvy body babe we see here enjoying some anal play is versatile in that aspect. She loves to get fucked in the ass. And she also loves to fuck a man in the ass as well. Even if its just play with sex toys or fingers she just adores anal. And if you get lucky and play with her, you will as well. Anal is fun with a girl like Vitress!
You can click on a text link above or the photo below to see more of this photo set in the members area of her website. Trust me its hot and you will love seeing the rest of her playing with this toy!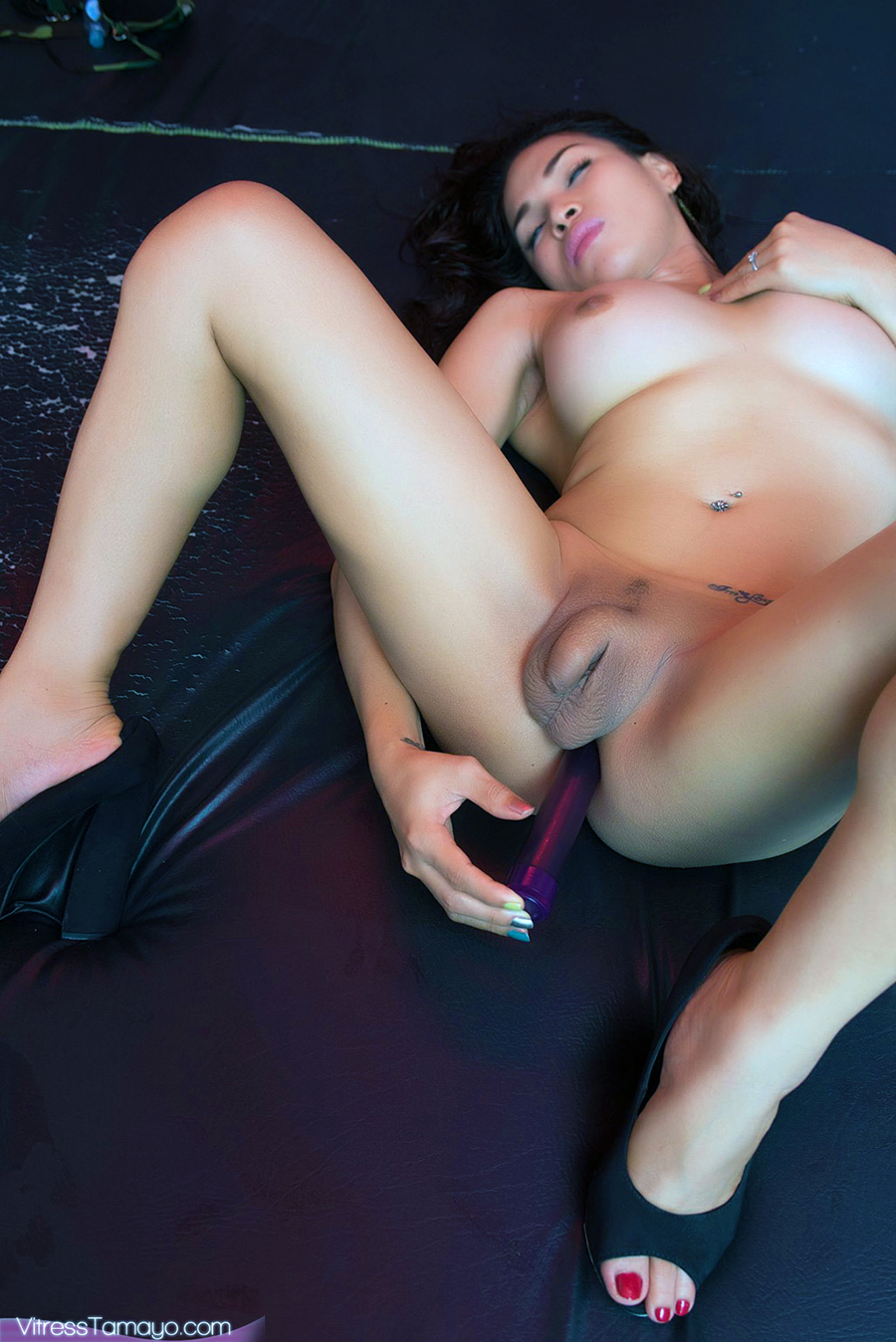 Get your cock hard and have some fun with Vitress right now!