Vitress Tamayo Panties.
Hey guys. Sorry it's been so long. I just wanted to say hello and share a new photo of me. Vitress Tamayo Panties. Can you see that my cock is packed tight in those panties I have on? Well it us for sure. But the nice thing is that I wont be wearing them long. I took them off just for you to see me 100% naked. I love being like that especially when I'm at home and if there is a hot man like you around to watch me. I get naked as soon as I walk in the door and stay that way until I leave the next time.
Click the image to see more of this free sample photo set.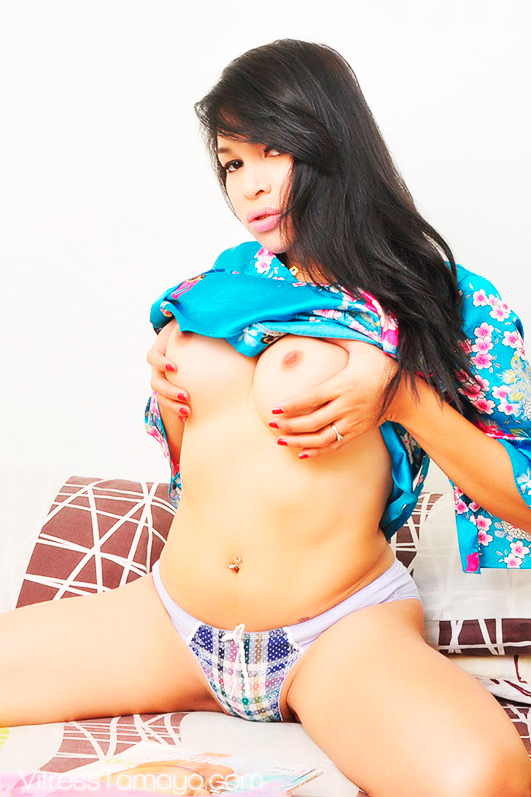 If you are one of those men that love to touch a girls panties and especially while she is in them, I have to admit that it makes my tranny cock hard when a man does that. So lets sit on the sofa or on the bed and you can start out kissing me and caressing my panties. Once I am hard its time to have a lot of fun. Click the image and join me right now you will love my videos and movies and spending time with me.
XOXO
Vitress.