How about a nice and sexy shot of an Underboob Selfie? Vitress Tamayo really knows how to take these photos and as you can see she looks amazing doing it. She also happens to have the perfect tits for this sort of photo. Selfies are almost always from the same position so when a girl takes a hot Underboob Selfie, you just have to sit back and love it. And try not to shoot your load on the keyboard.
Now can you imagine being able to help Vitress with this photo? Your arm wrapped around her, holding those big trans girl tits for her while she snaps the photo? How sexy would that be? Can you imagine having her nipples in your hand and they start to get hard. You have your cock pressed against her ass from behind while taking the photos! Would you start to grind against her ass?
Click on the image below to check out more of this selfie set.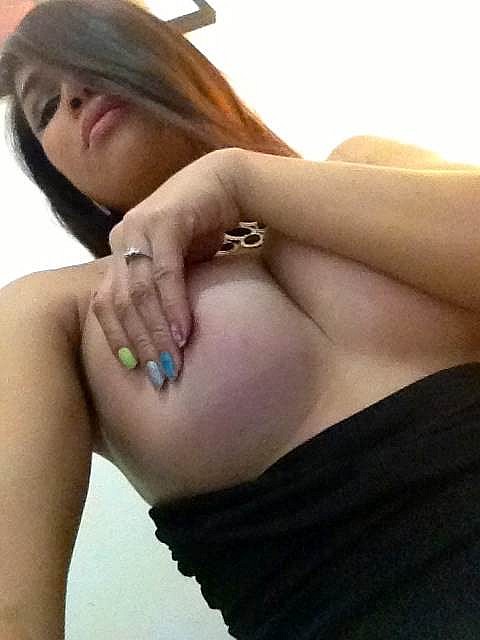 Vitress loves to take selfies but the site is not only photos like that. And the movies are simply awesoms. She also loves to shoot hardcore movies with fans and a few boy toys that she has. Check out the members area of her website right now so that you dont miss anything. You will be so happy and your balls will as well.