Check it out. Shemales Flashing? Now is this a hot topic on the web? Well I really hope so because its something I like to do. Where I live public nudity is forbidden but I love to take the risk and do some hot flashing. Also because I am a Shemale you have the hot topic of Shemales Flashing!
Sound like some fun for you? It sure is fun for me. So Which of you young strong and handsome men would like to join me. You sit back and watch and cheer me on and I do all the flashing. If you have not already noticed I sure have the boobs for it. Another thing is Most men tell me I have amazing boobs. Almost perfect. Let me know what you think. Post a comment here on the blog please.
IF you have not yet joined my members area please click here right now to do so to see more!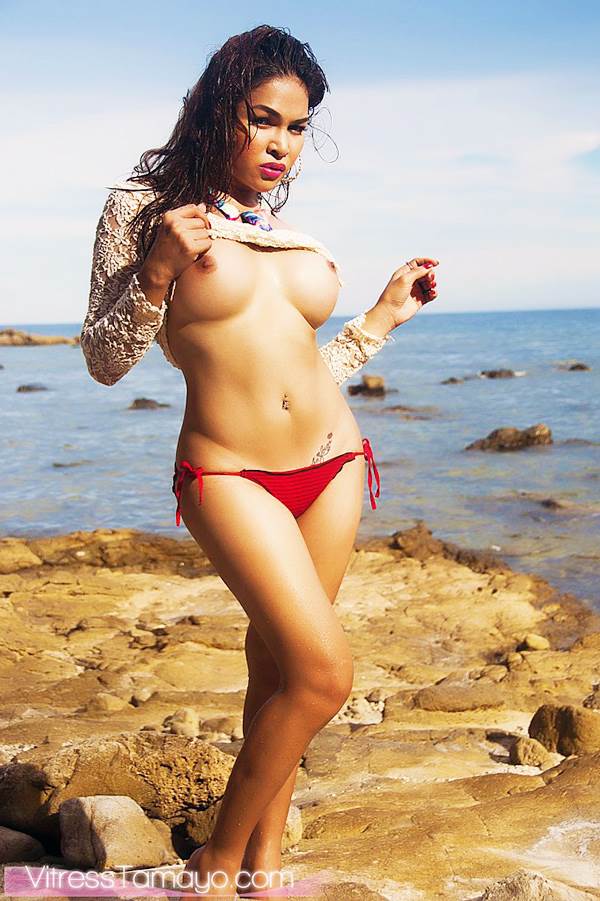 I also just very much enjoy being outdoors. Its often more fun to be with a hot guy while shooting photos and videos for my website. Things and can get hot on and off the camera. Some of the shoots end up in hardcore scenes either outdoors or back at home. But even when they don't I enjoy them a lot more. Knowing that I am effecting the man watching. Seeing his cock get hard! Knowing he wants to lick my body and play with me.
I encourage you to take some time and be with me in my members area. Watch my movies and tell me how hard I get you. Share with comments and maybe even a webcam session. I need to know I make you hot and hard. Please tell me all about it. I want to please you.
I also want to tease you. So join here right now and don't miss a single thing in my site.
Hugs and kisses
Vitress Tamayo.