Dildo in my ass! Wow what a turn on! So I had this dildo I was playing with in my ass and I found it to be a real turn on. It was vibrating like crazy and sending sensual shock waves through my balls and my cock. This Dildo is kind of small so it was easy to use. I have a tight ass so something too big hurts really bad. Not that the hurt is a bad thing. I do love to have my ass crammed with a big cock. But also a small cock will do the trick to get me off. The difference between a dildo and a cock is that the cock is gentle and while its hard its soft at the same time in the way that it spreads my hole open.
If you want to come and play with me and my toys or with just me and your cock, I am game. I love to meet men that will treat me the way a woman wants to be treated.
No matter what size cock you have, I want to play with it. I want to suck it and also get fucked by it so contact me right now. Get into my members area today!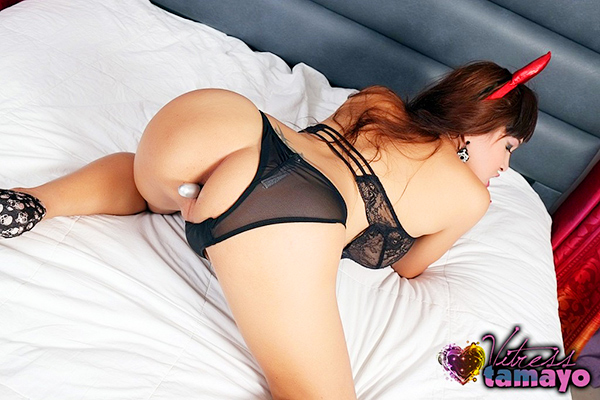 You know you want some of this tight ass hole.