What sort of sex games are you into. I dont mean like twister or strip checkers. Although both of those can be fun if you know what your doing and you have a few people to play. I mean what sort of toys do you like to use in sex. Have you ever used fruits or vegetables or anything like that?
A fan wanted Vitress to have some fun with a watermelon and she did it just for him. Of course the sex games were later shared in her members area so you could all watch. Honestly the movie is hot. Watching Vitress carve the watermelon and then get her cock hard. Of course once her cock is hard its time for her to fuck that fruit. And she does a very nice job of fucking it for her fans. You will love watching the movie of this hot action.
Click the image below to see more.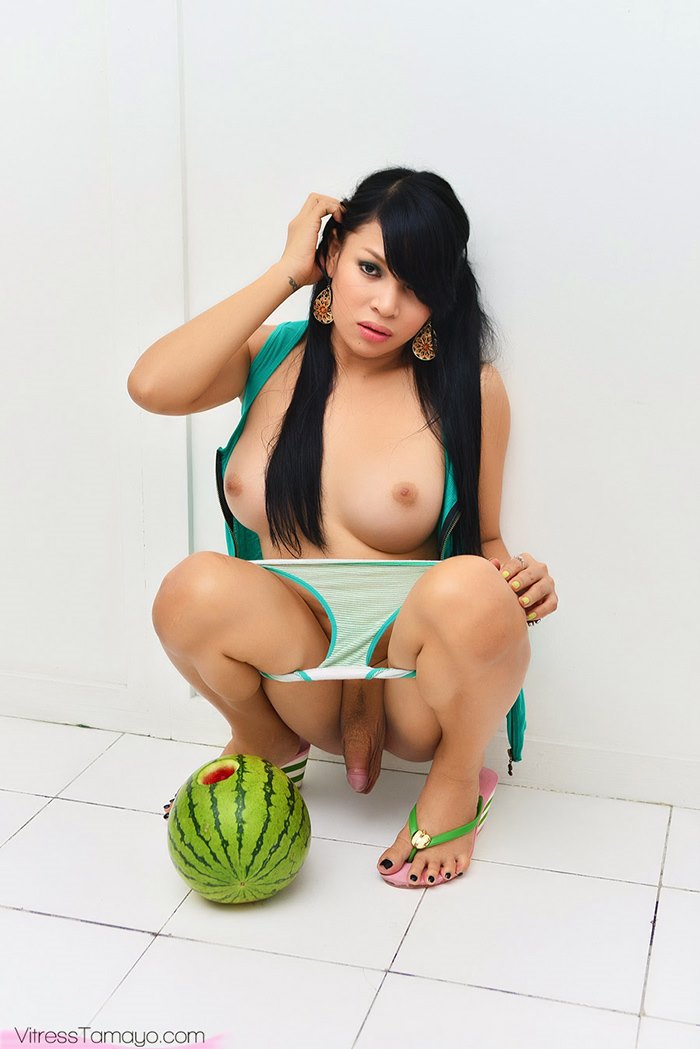 You can also clearly see how hot Vitress looks as she gets naked and ready to get her cock hard. Taking her panties off with those big and beautiful titties already showing. Can you imagine having been there to help her?
Dont miss this video. Click right now to get off with Vitress Tamayo!