Who else wants to play with an anal toy? Or at least to sit back and watch the every beautiful Vitress Tamayo playing with hers? When we asked Vitress about the toy she said that it was a gift from a girlfriend for her birthday. Apparently Vitress had complained about not having a boyfriend and being horny. So doing what good friends do, she bought her an anal toy and a big bottle of lube so that she could have fun even when she is alone.
Vitress being the horny little girl that she is went to town with that toy. Getting herself hot by putting on a sexy body stocking and also high heels. Vitress then decided to share in the fun by setting up her camera to record the action. Sitting on her toy and slipping it slowly but deeply into her tight ass hole.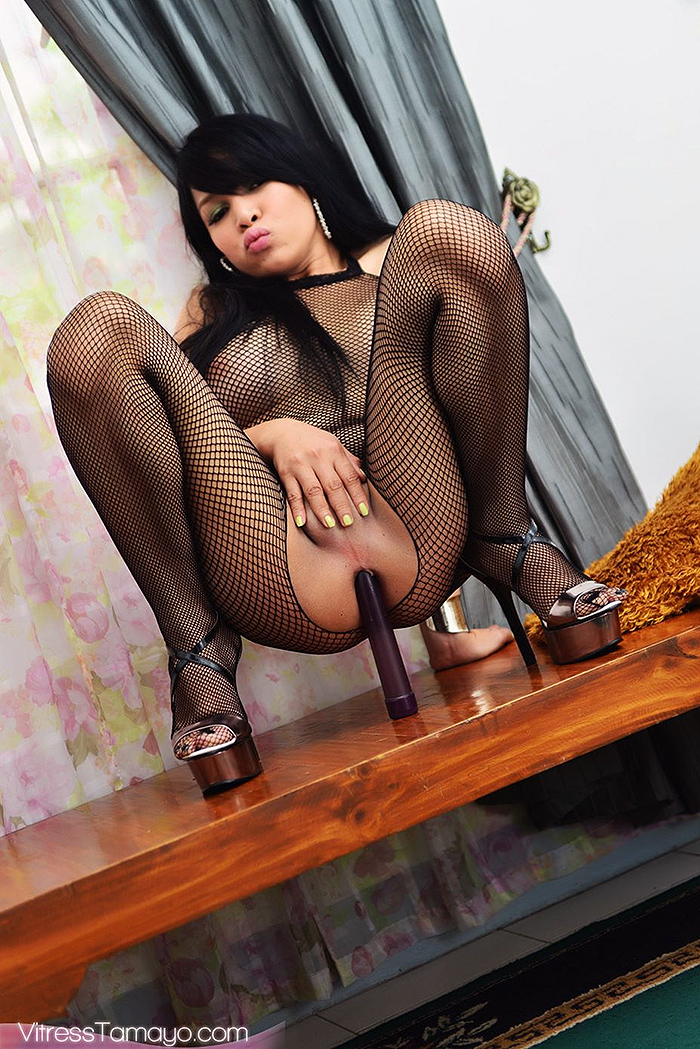 Once this toy went in deep and was vibrating, her cock got so hard that she had to stroke and stroke until she shot a huge hot sticky load. Getting that white cream all over her hands and the toy as well once it came out. She was so tired from the fun that she actually laid down to rest. But her cock remained hard and throbbing. Needing more action and more fun.