Hey guys it me again and I wanted to share a video with you. This is a short clip of me. It's called Vitress Tamayo Masturbating. Well because that's what I'm going to do for you. The movie starts out with me wearing this cute little outfit. Some sexy panties and heels. But I dont think I show off my heels very much. However I do strip for you and then get my cock nice and hard. If you look at the image as well you can also see my nipples get hard as well.
Take a close look at the image of me, Vitress Tamayo Masturbating. Then click it.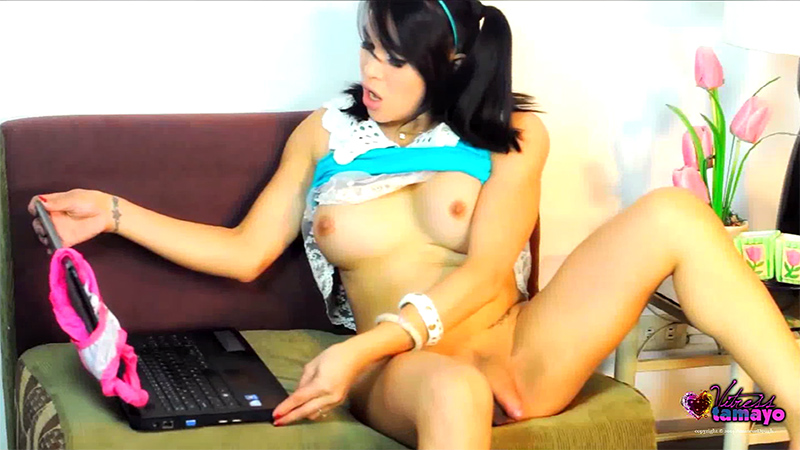 Now that you have watched the sample clip. Its time to click a ling and come see the rest of this movie. I know your going to love it and your also going to leave me sweet comments about it in the members area.
Click right now so that I can read your comments today.
Also do not forget to comment here on this blog. I do actually read them and love it. I get so hot some times with the things that you guys say. So say it. Lets get hot together.