When I see a set of High heels, I normally then look straight for the ass as well. The heels on a girl make her ass look bigger and perkier. So I always look up. But when I find a photo of High heels and ass like this. Well I smile and get my cock out because its wanking time!
Of course this is the stunning Trans girl Star Vitress Tamayo and she is a lot more than just high heels and ass. She is also long hair, big soft lips and a set of titties that are begging for a load of man cream. Furthermore she is a girl that is always happy and ready to go and do. And she loves to fuck. Being half Asian and half Latina makes her have a sex drive like no other. And her body as you can see was built for pleasure. She has all the right things in all the right places to make you have a screaming orgasm. And I am not talking about the drink.
You can click right now on the image below and check out more free samples from this set. Or you can click a text link and go to the tour and get your membership. Its your decision but you should do one or the other right now!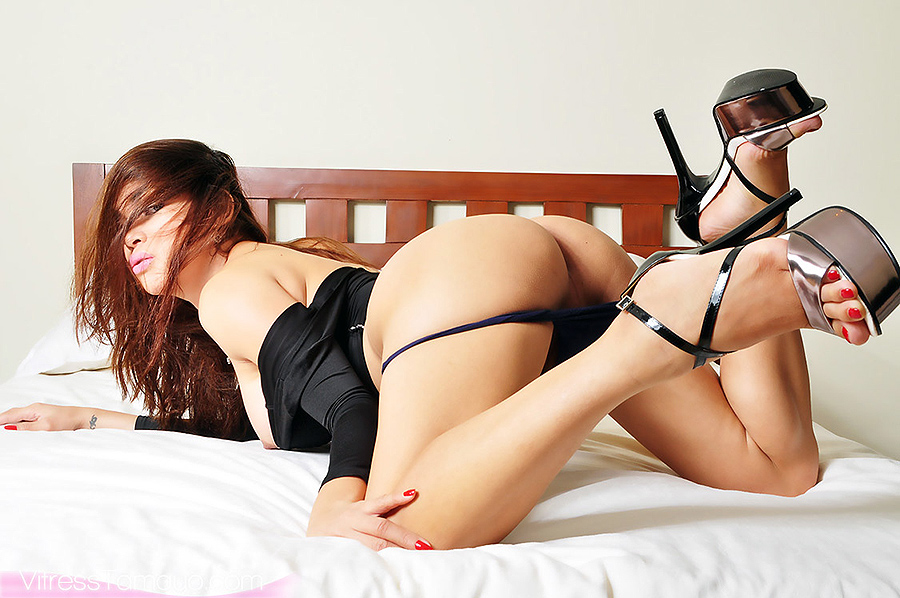 You already know you want to sink your cock in that ass hole. So as they say. Just do it!