Well I am not certain that this is a "Thing" but I sure as hell love to see it. And I figured that if I did, you most likely would like to talk about it as well. What is IT? That I am speaking of? How about Down Panties!! It is more or less like down blouse but a little more keyed to seeing something when you look down panties.
If you tried this with a genetic girl you might see some hair or a slit. And that is it. However when you look down panties with a trans girl you have a chance to see more. You might see some hair. However you might also see something that looks like a slit. That means the girl is mounted or has her cock tucked back. If your really lucky when you look down panties, you will see her cock and it will start swelling knowing that you are looking there.
If you ask us, and by being here reading this you are. Then simply put down panties is so much hotter than down blouse. Take a look for instance at Vitress Tamayo in the photo below. Her tits do look amazing. So does her long hair and big fuck cock sucking lips. But those panties and what you can almost see is such a hot tease. Click right now to see more.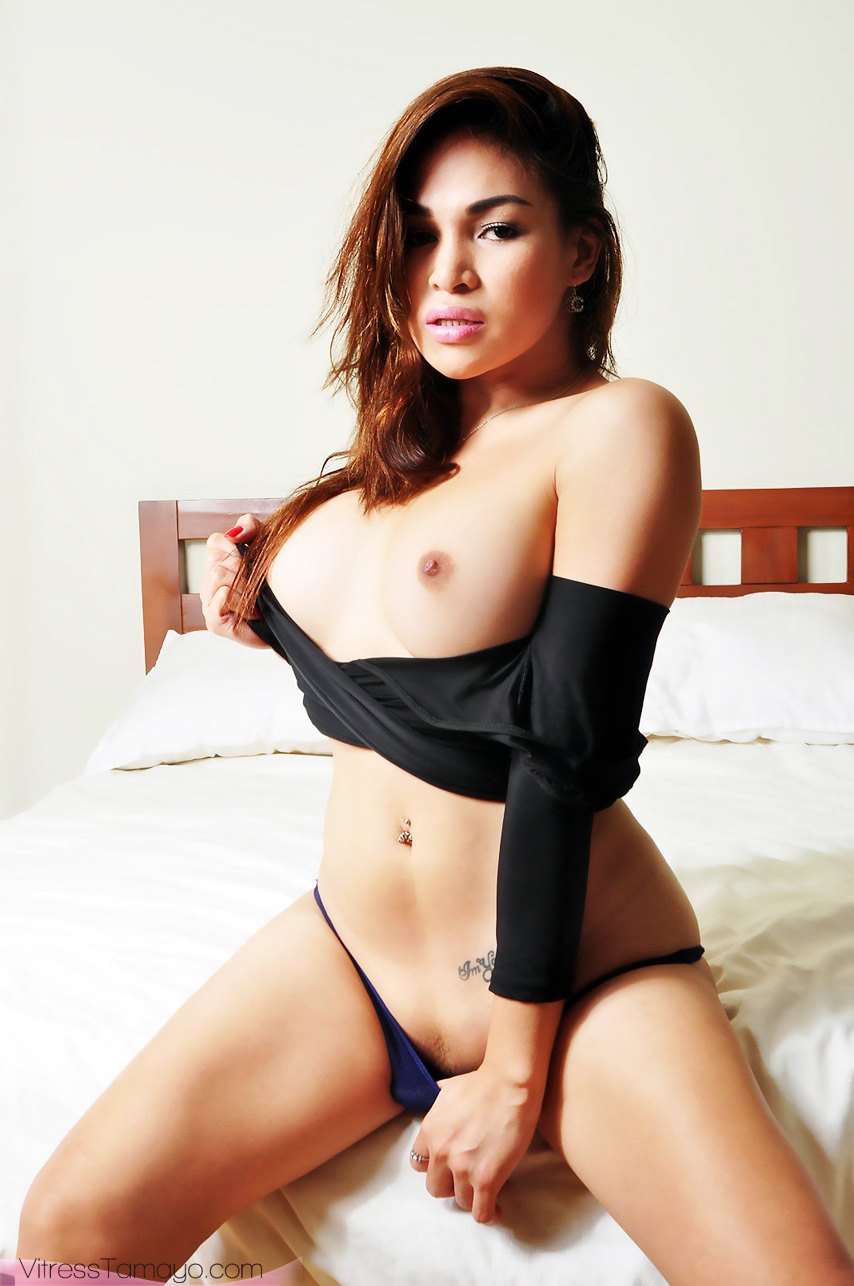 You have two choices and you should make one right away. Click the image for more sample photos of Vitress. Or Click a text link, skip the samples and go to the members area for the whole set. Click right now!