Vitress Tamayo loves an anal toy. When asked why she loves them so much she smiled and then said. Simply because they are always hard and they never talk back. We actually had to laugh. But once she got going with her photo set, the laughter stopped and the erections started. Your going to see why simply by looking at the photo of her below. Watching her with her anal toy was so hot and added a lot of sex filled tension in the room.
The camera guy kept having to reposition his cock in his own pants as Vitress worked her ass hole with the toy. In and out. With each slow movement she would moan. It was something that was very hot and made her want to cum. We could all see her nipples getting hard as she stroked the toy in and out and deeper.
This is actually a photo take from the movie that was filmed of Vitress fucking her own ass with this toy. Click on the image to see more of the sample photos.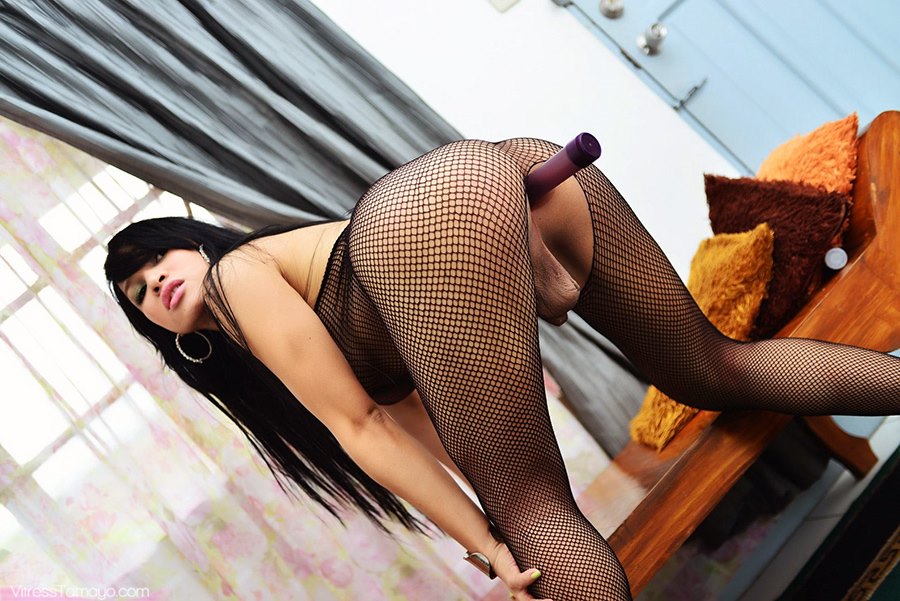 Also do not miss out on all the other hot sets that Vitress has in her website. Lots of photos and movies. And a good number of selfie sets that you will love. Just click on a text link to see more right now. She is waiting for you and wants to play.