Naked Ladyboy! Vitress Tamayo wants to play with you! Hey guys! Tell me how you would feel to come home to a Naked Ladyboy like me in the house every day. I am all woman except for my cock and I really want you to take advantage of my body. Walk up behind me when I am doing the dishes. Push my legs apart from behind and either put your tongue in my tight ass or your fingers. Then reach around me and grab my face. Turn my head and kiss me long and hard. Just thinking about it makes my cock hard and gives me a huge need to cum. If you want to cum with me, then now is the time to join me.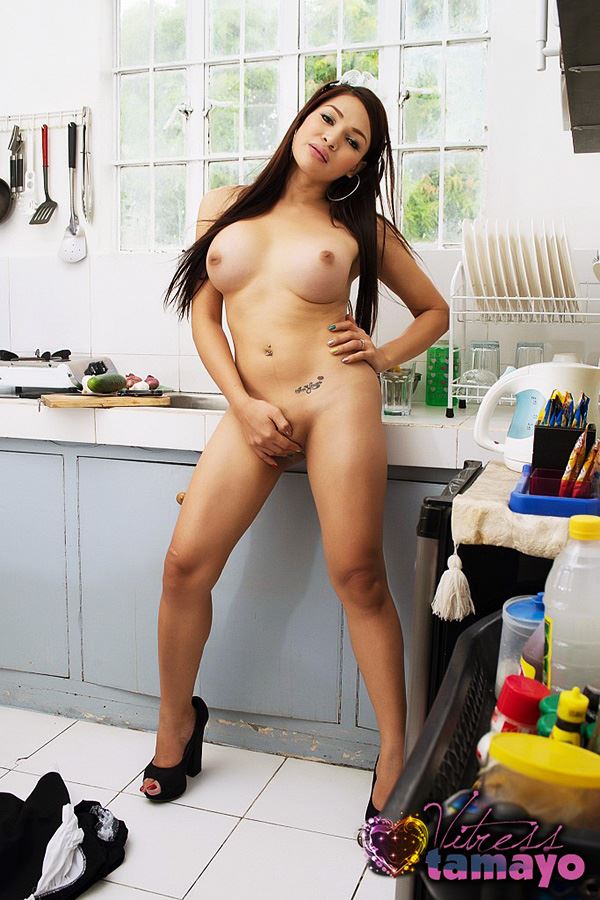 To see more samples on this site you can click here.
Otherwise you really need to join me right now. Click today and come and play. Also remember to rate and comment!