Ladyboy Cleavage!  I wanted to show you some cleavage shots so I grabbed this photo from a selfie set that I did in front of my mirror. For me, I really hope you like it.
Its just me in a sexy black dress that happens to show plenty of cleavage and I love the look and so do most guys when I wear it. Ladyboy Cleavage is the best.
Now my love. Close your eyes and take your cock out of your pants while I paint this picture for you.  It's saturday night and you have been waiting all week to see me. So you come to pick me up at 9pm and I walk out wearing this dress. As you can clearly see there is plenty of my big tranny titties showing and you make a wow sound! As I slide into your car my dress pulls a little and one of my nipples pops out. What will you do? Just watch and enjoy. Or would you rather reach over and caress it or kiss it? Maybe you would reach over and suck on it.
Send me a message in the comments and tell me what you would do. Remember I do like gentlemen but a naughty one is also hot!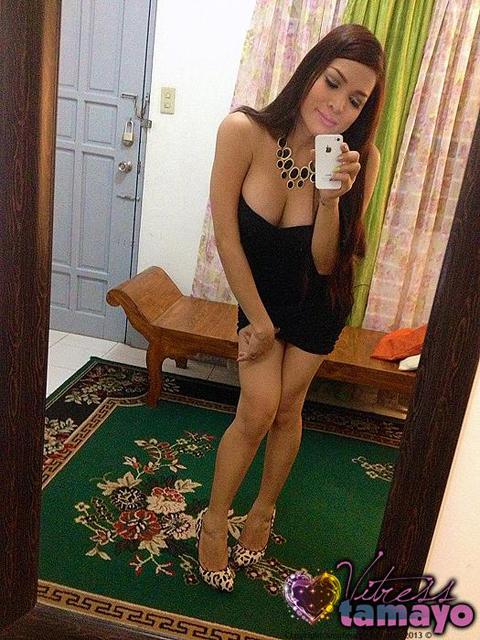 Ladyboy cleavage
Also guys remember that you can see other free but lower quality samples of me here on this site. Just click for my tranny ass.