Ass Fingering Tranny! Vitress Tamayo shows you how its done! Well guys do you enjoy watching an ass fingering tranny like me? My name is Vitress and I really like to play. Getting off every day is important to relieve stress and for some reason fingering my ass gets me so hot! I'm sure that you are also into playing like this and I want you to come and watch me.One day someone told me that an orgasm a day keeps the doctor away. So help me make sure I never see a doctor again. I want to cum at least 3 or 4 times a day. How about you?
Make comments on the action and tell me what you like. Also tell me what more you want to see!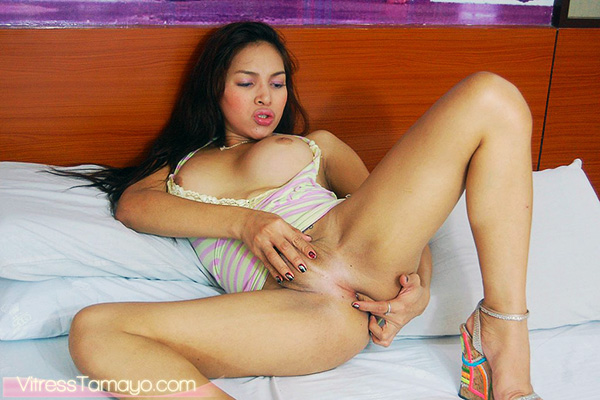 Now I want you all to get in a line. Drop your pants and show me those amazing cocks. Also make sure and tell me if you are active or passive!
Oh how I would love to see you all lined up like that. So while I wait for that you go into my members area and enjoy my movies.
Also rate and comment on them please!
Further more you can surf older posts on this blog here.