How about a UpSkirt panties shot? Well when it comes to the super hot Vitress Tamayo getting that is always a nice thing. Take a look at the photo below and see. She was walking down the stairs and her skirt was bouncing when the camera guy commented. So she stopped and the camera came out and we got some amazing Upskirt panties photos. And a good bit more. These are sexy as hell and you will love seeing how hot things can get.
Another neat thing about UpSkirt Panties photos. You get the chance to fantasize and imagine how things could be. How hot they could get and also whats hidden inside those panties. Even if you have seen it hundreds of times. The hotness of the fantasy adds a new level of masturbation.
Click on the image below or even on a text link to check out the tour of Vitress's website. Then click join and get inside. Once you are in there find the set and make comments after you have had a chance to enjoy the photos.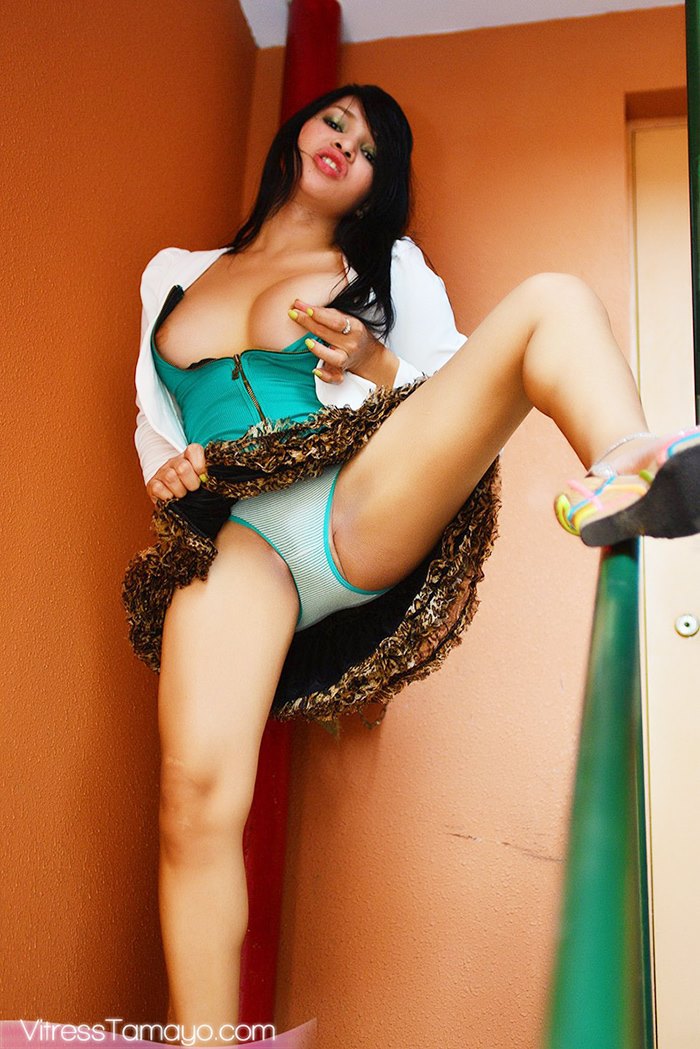 Do not miss out on seeing more of this set in her members area. There are also a ton of movies to enjoy. As well as having access to the bonus members area. I wont ruin that surprise for you but trust me you have months worth of content to enjoy.