Topless Beach anyone? Come and watch Vitress Tamayo! Also wow, Vitress Tamayo is stunning. And no this is not a topless beach and she risked her ass to bring you this set. Since you came to visit this site today you might as well know what all it has to offer.
in addition to being sexy, Vitress Tamayo is one shemale that loves a good fuck. But treat her like a lady and take her to dinner first. If things go well take her home and fuck her silly and then take her shopping. 🙂 She loves it and wont let you leave unsatisfied.
If you look at the image below and see, she has a stunning body! And those amazing lips are so soft and curvy that you need to have them wrapped around your cock for a while. If you wont make it to her area of the world the next best thing is to Enjoy her here!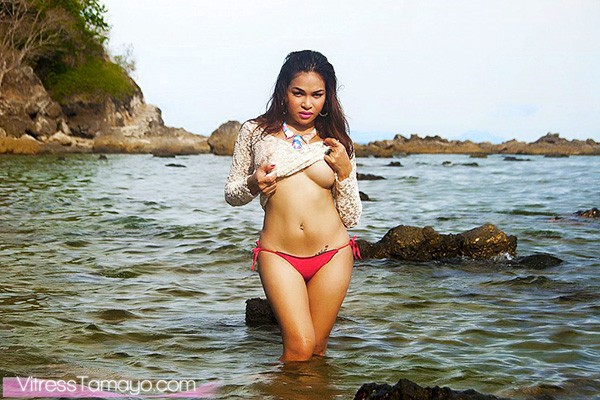 Like we said she is not at a topless beach but this set shows those amazing tits and her hot body. Don't miss your chance to see this set of her.