This may sound kind of stupid. But do you know the difference between T-Back panties and Thong Panties? The thong type have the cloth that goes down the back and between the ass cheeks. The cloth is usually a bit wide but narrows as it crosses over the girls ass hole. For the T-Back panties, its just a string around the waste and then down between her ass cheeks. Yes the string goes over her ass hole but does not cover it at all.
Now if you take a look at the photo here of Vitress Tamayo you can see a perfect example of T-Back panties. How freaking hot they are because they dont cover anything on her ass. And the cup of the panties in front is so small that Vitress's cock and balls are falling out of them. Talk about sexy. Just look real close. Then click the image to see more of this hot set.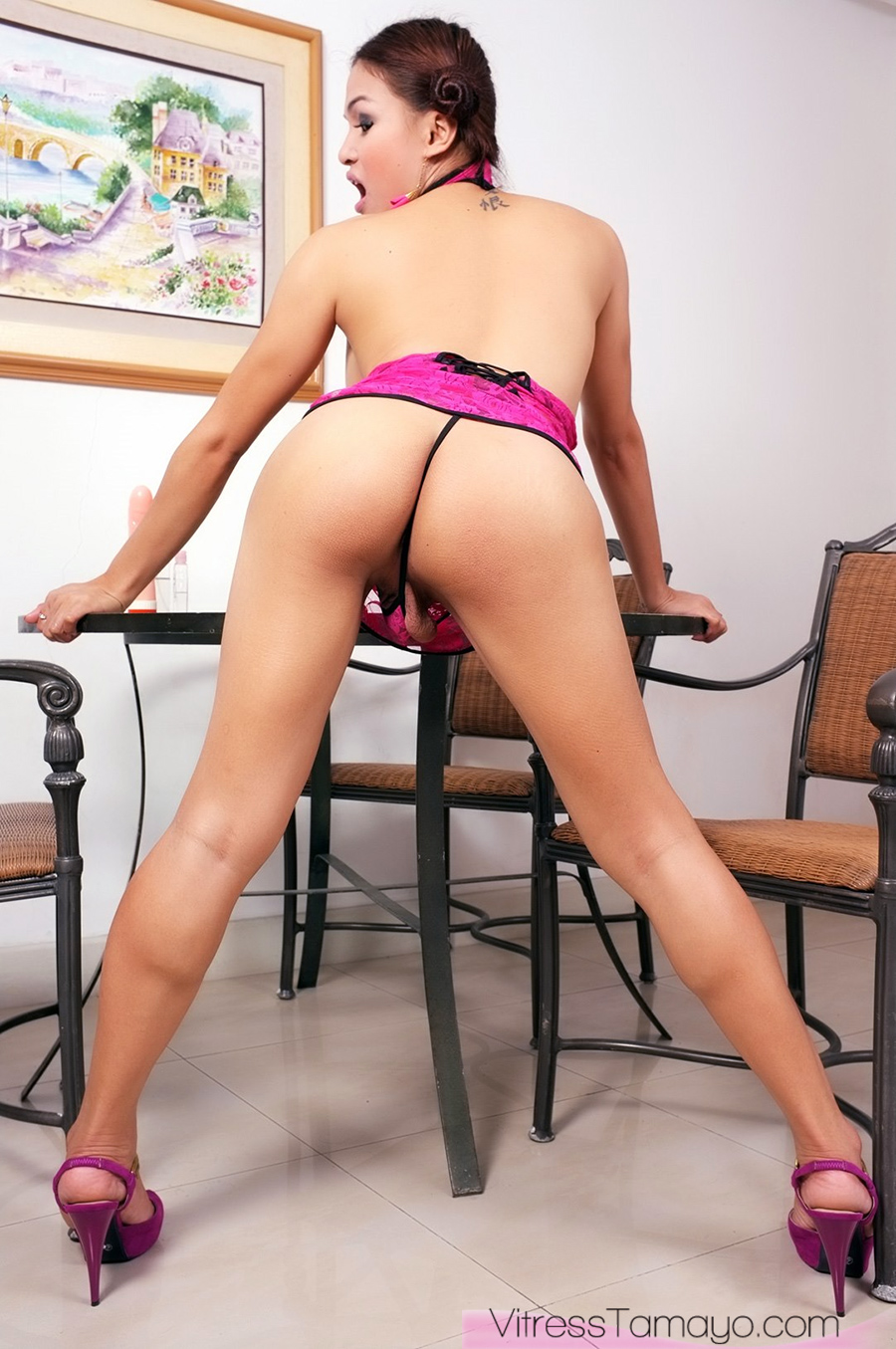 Now, can you imagine walking in the door to find your trans girl dressed this way? Waiting at the table and partially bent over so that her ass and balls and cock are perfectly exposed! What would you do to her and how long would it take you to get started?