Ladyboy SheLesbian!
Hey guys its me again Vitress Tamayo. I wanted to show off a little bit of this set. Its called Ladyboy SheLesbian and you can see its well named. I met this hot little tart of a girl at a bar one night when I went out with some friends. She actually spent part of the night sitting on the lap of a guy I was with. However from time to time I would see her looking at my tits and often my ass as I moved around or danced. Then at one point when my friend was at the bar she walked by me and touched my ass. Then smiled very shyly. I thought that she was sexy enough so I told her right then. I want to fuck you but on camera. She said OK!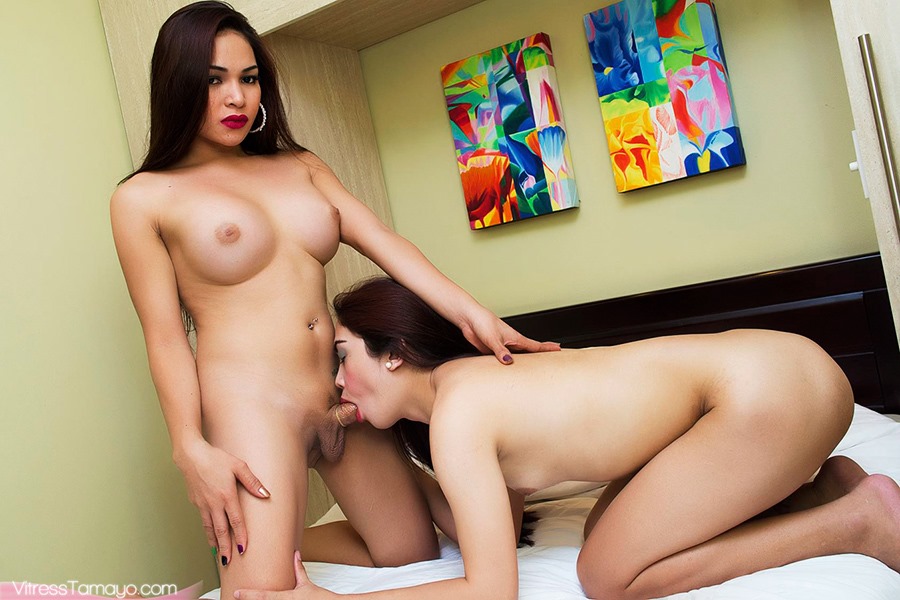 The next day she came to my house and we had some HOT Ladyboy SheLesbian sex and all on camera. I am certain that my friend fucked her but her ass was still plenty tight and I enjoyed getting my cock into it.
Click a text link and go watch the movie.