Now this is a Heels and Panties shot if I ever saw one. And I mean freaking HOT shot. Vitress was modeling both the heels and panties and decided to lay down on her sofa. She was a bit on the tired side. The camera guy went to sit down near her and saw that this was a perfect shot. It showed off her amazing ass, her big tits and beautiful face. And it also showed her heels and panties very clear.
Now if you look. Just to the bottom edge of her panties you can see that her balls and cock are starting to slip out. And that is HOT. Can you imagine being the one taking this photo? I think I would have dropped the camera and slipped up on the sofa with her. Caressing her big ass. Running my hands along the panties and touching her balls through the panties. Leaning over her shoulder and sucking her nipple into my mouth. How hot she is and how hot it would make it. Then to slip the panties to the side and penetrate her tight tranny ass.
Click on the image right now to get more of this amazing set. You will love getting off with Vitress Tamayo!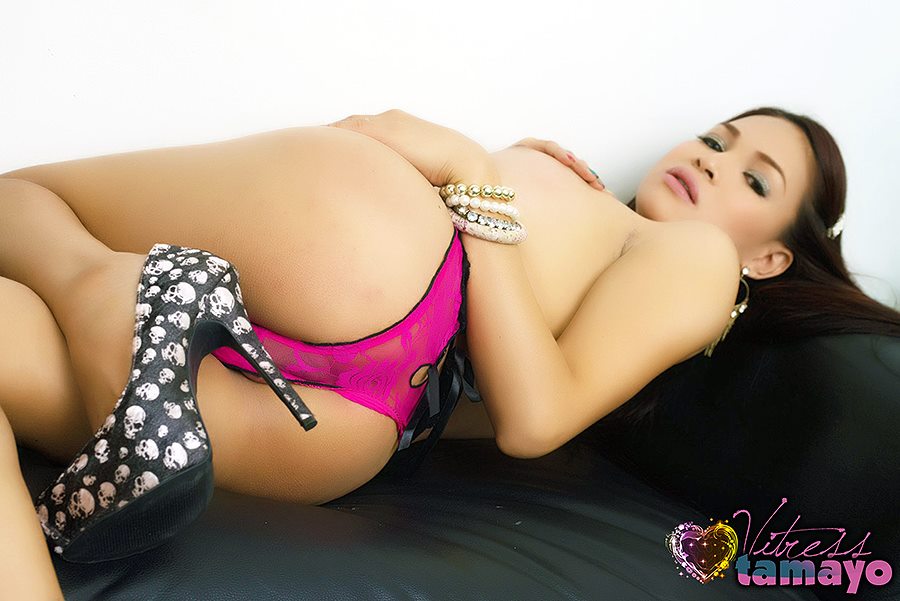 No cam feed showing? Then Click right here. Your Browser is blocking it!