Do you like the look of a fishnet bodysuit on a trans girl? For us, it really depends on the body of the girl. For Vitress Tamayo it is a spot on thing to see. She has the perfect shape for it. With a big and beautiful and also round set of titties, it looks amazing. Then when you move down her body to the curvy hips, and round ass. Well you have near perfection in the transparent lingerie and its amazing.
Can you imagine being with her and she wears this for you? This amazing and hot Fishnet bodysuit How would you react if she waled into the house, bedroom or even your office dressed like this? Would you want to rip it off of her and fuck her right there? Or would you rather fuck her with it on? Trust us when we tell you Vitress wants to know what you would do and how you would do it.
Click on the image to see more of this set.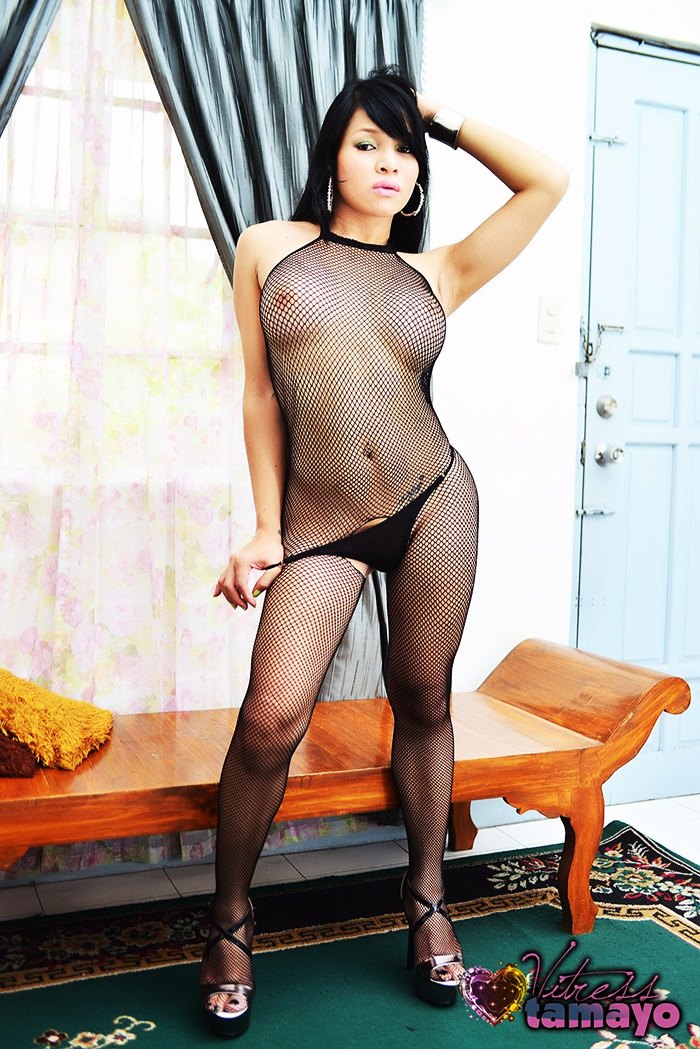 Vitress has a lot of lingerie and we have shown you other sets she has modeled in. This particular set is also a video of her using a toy in her amazing trans girl ass. So make sure you see it. You are going to blow a big load so make sure you are not close to the computer when you do!